Master Data Is the Key to Competitive Success
The retail industry is rapidly evolving. Digital disruption, new competitors, consumer expectations, and big data are proving to be critical game-changers.
It's a plain fact that retailers compete with data—and implementation of MDM helps you achieve your full potential. Data can help your retail enterprise understand the customer journey, which services customers sign up for, which marketing materials are aimed at them, and so much more. With a 360-degree view of this data, you can engage customers and grow revenues while reducing sales and marketing costs. With
the knowledge you gain from your data, you can improve all customer interactions, including for streamlining new services and for creating omni-channel experiences. Tapping all master
data domains such as products, employees, locations & facilities, marketplaces, vendors/suppliers, and more can also yield huge business value.
Because your master data assets are essential to your success, improving their consistency, accuracy, and accessibility can positively impact a wide range of business activities, including:
Customer deduplication
Customer management and quality
Customer master data mass upload and changes Data and reporting quality
Data interoperability with third-party entities like ERP providers
Export/trade compliance
Inventory management and distribution
Marketing personalization and offer management
Mergers and acquisitions
Operational consistency across sites and departments
Product access and distribution
Product information management
Regulatory compliance with GDPR and CCPA
Replenishment forecasting
Risk management
Service innovations
Sourcing and procurement
Store operations and order fulfillment
Master Data Management Value Propositions
Intelligent use of Master Data Management (MDM) brings many benefits:
Optimize your supply chain: MDM's centralized product perspective is the key to accessing timely, accurate information across your supply chain, improving visibility across all your channels, and gaining a unified view of your inventory. With this data, you can reduce delivery time, improve resource forecasting, optimize warehouse activities, and improve customer service.
Identify and act on insights faster: MDM provides a complete, consistent, and reliable source of master data across your organization. You can speed time-to-insight and action by allowing business users to directly access, manage, and visually interact with your master data. Furthermore, MDM simplifies and accelerates data integration, so you can develop your insights faster.
Increase revenue: To provide personalized offers, you need complete, reliable data for all customer touchpoints. MDM can provide a consolidated source of master customer data across your data entities. This accurate data source helps you better understand your customers so you can ensure that the right cross-sell and up-sell offers are sent to the right customers at the right time.
Improve customer satisfaction: With MDM, you can also strengthen loyalty and increase sales by providing connected in-store experiences, delivering a consistent experience across channels, and tailoring products and services to your customers' specific wants and needs.
Accelerate innovation: Your R&D teams can introduce new products and services faster, using MDM as the source of the project, product, vendor, and employee data, across every stage of your new product development lifecycle.
Improve compliance: Centralized and complete master data simplifies compliance reporting and reduces associated costs and penalties.
Making the Business Case for Master Data Management
Reportlinker.com reports that the global master data management solutions market will grow to $16B (and 18.7 percent CAGR) through 2025. The business case for this growth is compelling, with value realization in these seven areas:
Revenue: Improve engagement via better insight into customer preferences
Reinvention: Accelerate new product innovation and launch
Realization: Optimize execution and yield through business processes
Reconciliation: Reduce the direct costs of bad data
Reporting: Ensure accurate reports for more effective decision-making
Regulatory compliance: Maintain the organization's good standing with authorities
Risk management: Avoid business risks
To help you build your business case, we've created a series of best-practice guides for selling the business on today's top data management solutions. Check out How to Sell Your Organization on Master Data Management (MDM), which explains the advantages. Get your copy.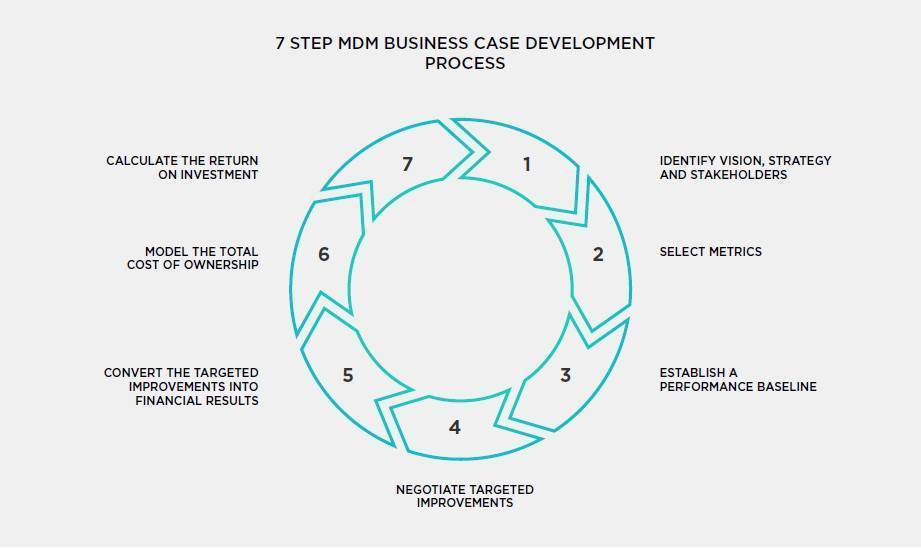 How the Parkland Fuel Company Derives Value from MDM
Parkland Fuel Corporation provides trusted fuel brands and convenience store offerings through a network of retail service stations across Canada, the US, and the Caribbean. It initiated a digital transformation journey that included a data and analytics platform to help accelerate personalized offers to customers. It used TIBCO solutions to create a master data foundation—a single, trusted data repository—that contained up-to-date information for its close to 1,850 retail gas stations. Learn more about Parkland's use of MDM.
How Panera Bread Derives Value from MDM
Panera Bread, a well-known chain of fast-casual restaurants, has more than 2,000 stores across the US and Canada. To manage kiosk ordering, inventory, and food costs, the company needed a single source of accurate data for its data repository. It used TIBCO solutions to create the Panera Data Pantry, unifying its systems with master data, efficiently updating related systems in real time, and automating many of its
processes. Learn more about Panera's use of MDM.
How Jumbo Derives Value from MDM
Jumbo is the second-largest online and in-store food retailer in the Netherlands. With the rollout of a new loyalty program and compliance with new GDPR requirements, the supermarket chain realized it needed a better and more reliable way to track and unify data—especially with its growing customer base.
With TIBCO EBX software, Jumbo teams can enter, manage, and validate data for better customer service, easily keep track of customer information across all departments, and know exactly what suppliers are delivering. Learn more about Jumbo's use of MDM.
Better Data for Retail
Master and reference data are at the center of every missioncritical activity for energy. Operational systems need consistent information. Analytics needs accurate dimensions and hierarchies. Compliance efforts need trustworthy data.
With TIBCO master data management, you can create a single place for all domains—customers, employees, suppliers, assets, locations, materials, products, legal entities, financial accounts,
reference data, and more. Everyone works to ensure master and reference data is accurate and consistent. Because these assets are essential to you, TIBCO provides multiple ways to distribute and integrate them.