Mobile Enterprise is an Enterprise that provides platform, resources, tools etc to access the enterprise systems, applications and information through electronic gadgets such as smart phones, tablets and by make it user friendly to the employees, partners, suppliers, agents and among others and boosting the performance and productivity.
The adoption of smartphones and tablets in the workplace and to connect to enterprise systems has brought enterprise mobility to the top of the list of business and IT priorities.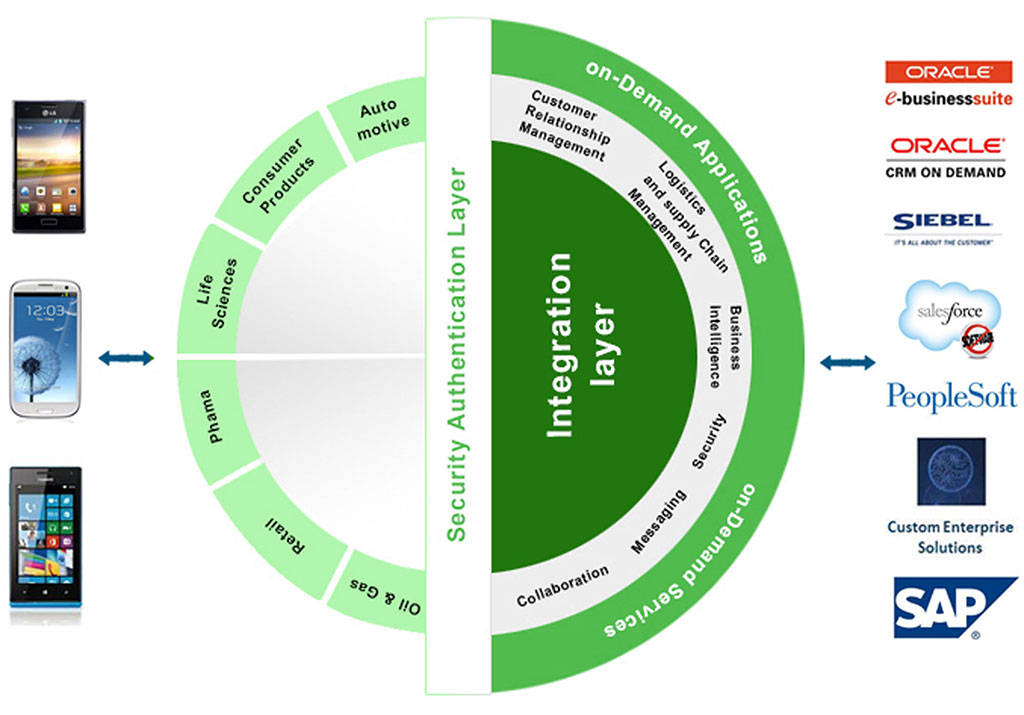 As the usage of smartphone is growing organizations which demands to connect with employees, customers, and partners in new ways and across new devices and applications for better performance, productivity and speed to market. Business and IT needs to align their enterprise mobility strategy to support their mobile applications.
A successful mobile strategy begins with a common platform for integrating and managing mobile devices and the corporate assets that are stored on them. Equally important are the tools for designing and distributing mobile applications, and mobile services that improve internal efficiencies and open up new revenue opportunities for your business by reducing operational costs.