Predict outcomes faster using a platform built with data fabric architecture. Collect, organize and analyze data, no matter where it resides.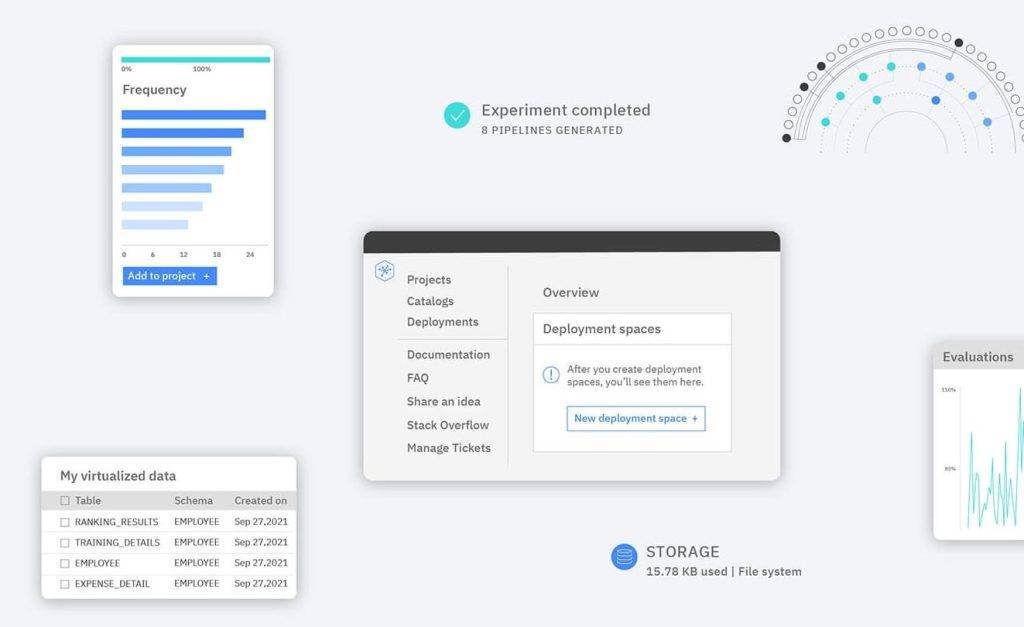 Cloud-native data and AI platform
Connect the right data to the right people at the right time
IBM Cloud Pak® for Data platform helps improve productivity and reduce complexity. Build a data fabric connecting siloed data distributed across a hybrid cloud landscape.
This product offers a wide selection of IBM and third-party services spanning the entire data lifecycle. Deployment options include on-premises software version built on the Red Hat® OpenShift® container platform, or a fully managed version built on the IBM Cloud®.
Know more about IBM Cloud Pak for Data
Faster access to distributed data at lower costs across cloud and on-premises sources 
Reduced ETL requests allow data engineers to concentrate on higher value work
Manual cataloging eliminated to save costs like IBM Global Chief Data Office experienced
Integrated experience
Built-in governance
End-to-end AI lifecycle
Hybrid multicloud AI
Integrated experience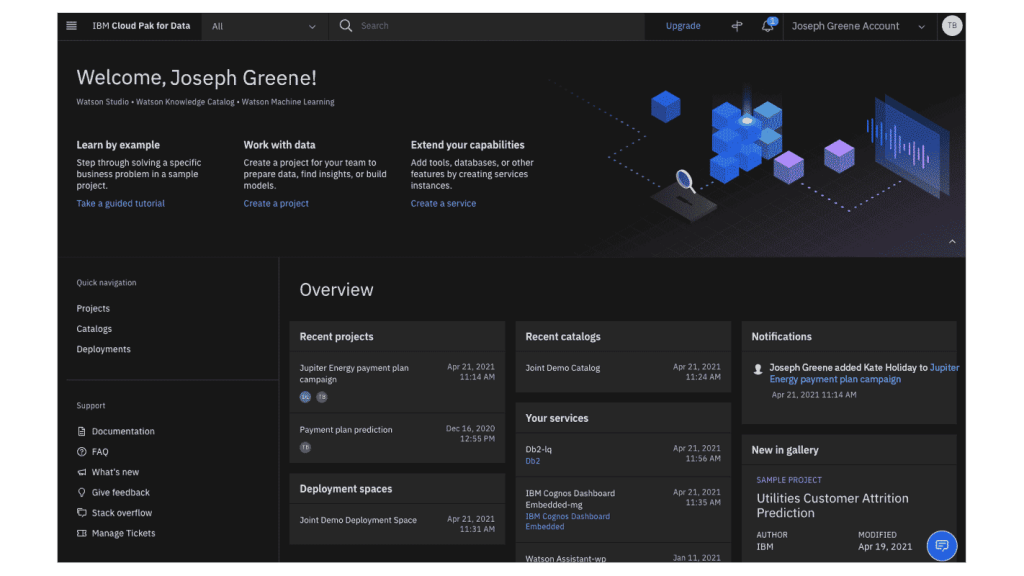 Conduct your work with speed and ease within one platform
Built-in governance
End-to-end AI lifecycle
Hybrid multicloud AI
How we can make a difference to your Enterprise
Schedule a free consultation with our solution experts.