CMMI Models & Process – Application / Product Development Methodology:
We at TekTree take quality and standards so serious. We follow CMMI model and processes for the product & application design and development.
TekTree follows Incremental model for application development as the model is effective under following conditions.
Produce a high reliable system
Produce a system with large growth envelope
Work with poorly understood requirements
Work with poorly understood architecture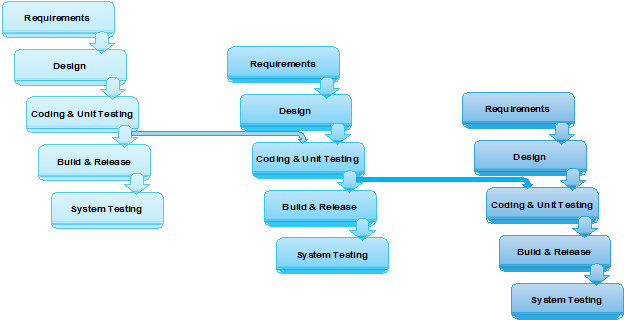 KEY FEATURES OF CMMI MODEL:
Higher quality of a product due to constant quality control on each of the development steps
Lowers costs due to a more productive and efficient way of creating a product
Better visibility of the product life cycle and development activities due to better organized documentation
Higher quality and lower costs due to use of the newest technologies and tools
Improved capability Consistency in delivery
Improves the performance of existing organizational standards.